QCE's Odyssey of the Mind Team Places 3rd at State Competition!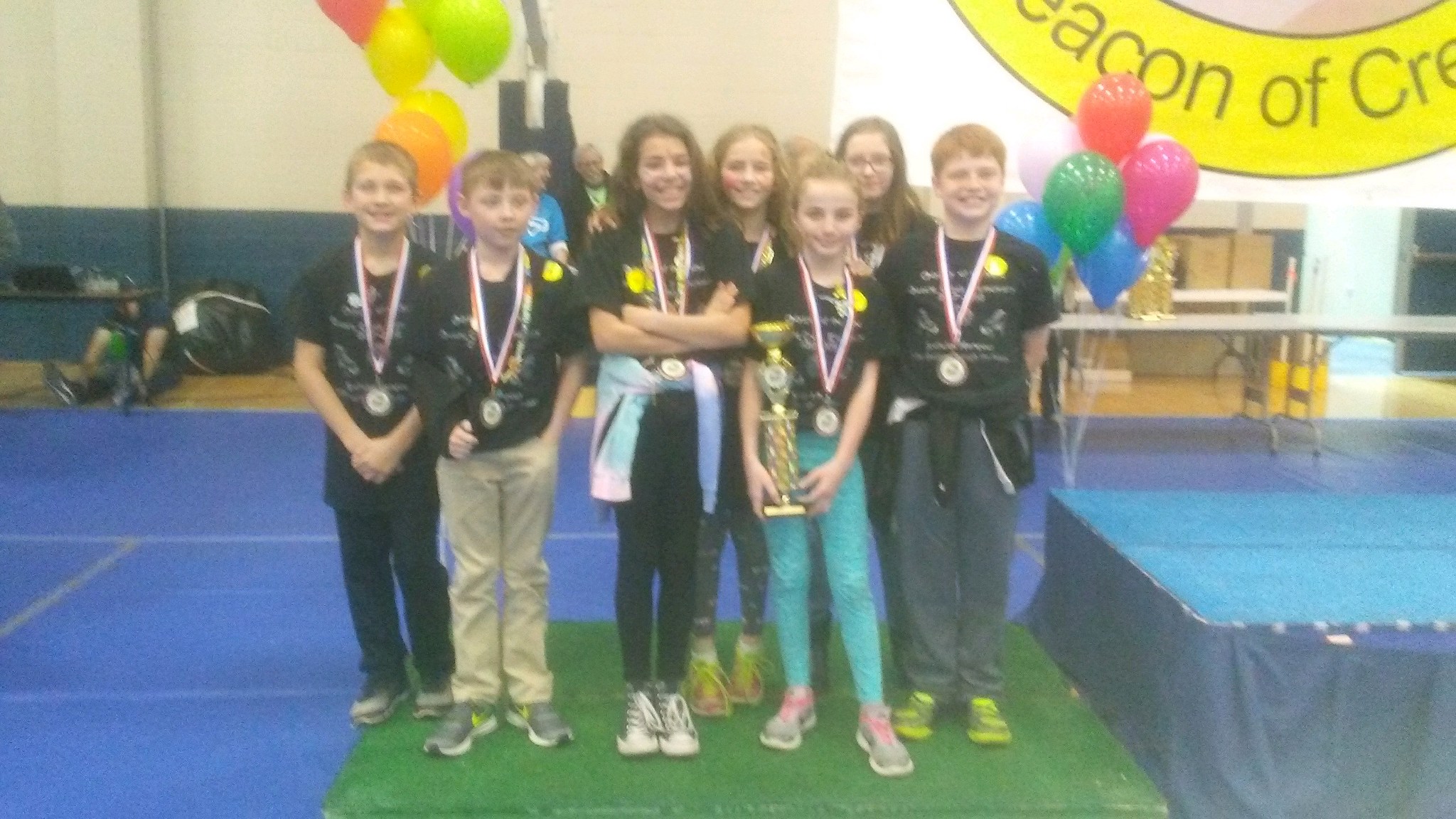 Congratulations to QCE's Odyssey of the Mind Team, who earned third place at the State Competition at Wingate University on March 24, 2018! The team had a perfect score for the Spontaneous part of the competition! If 1st or 2nd chooses to not go to the World Competition, QCE will be asked to go. Congratulations to this AMAZING team! Thank you to their parents for their wonderful support and to their Coach, Tracy McIntyre!
________________________________________________________________________________________
Click on Bus for bus delays.
Onslow County Schools makes every effort to get your students picked up and home in a timely and efficient manner. As a school system, we, like most other school districts throughout southeastern North Carolina, are experiencing an extreme shortage of school bus drivers and substitute drivers. This often causes us to have to double up routes or have students wait until another bus becomes available to go back and pick them up causing delays and inconvenience. We hope you understand our efforts are intended to safely and efficiently get our students to and from school. Hearing parent concerns, OCS created a new service for our parents to check for delays/changes.
We created a link to provide up-to-date information on bus route delays and/or changes.
By clicking on the bus you will see what delays have been reported.
This information will be maintained by our bus coordinators.
_____________
____________________________________________
Queens Creek Elementary
NC GREEN SCHOOL of EXCELLENCE!
For a third year in a row, Queens Creek Elementary has once again been named a NC Green School of Excellence. This is the top honor in the State for green schools!
_________________________________________________________________